---
Esri is a global leader in geographic information system (GIS) technology, location intelligence, mapping software, and spatial analytics. Esri helps organizations of all sizes and sectors to understand and solve complex problems using the power of geography. Esri's software is used by more than 350,000 organizations worldwide, including 75 percent of Fortune 500 companies. We are proud to partner with Esri to offer you the best solutions for your geospatial needs.
As an Esri partner, we also provide you with access to a variety of training courses and resources to help you learn and master ArcGIS, the world's most powerful mapping and analytics software. Whether you are a beginner or an expert, you can find the right course for your skill level and learning goals. You can choose from instructor-led classes, or live training seminars that cover topics such as data management, mapping, spatial analysis, field operations, scripting, imagery, 3D visualization, and more.
for more details, check out ESRI Training Catalogue and schedules (ESRI courses )
---
MAPS sarl is a well-established and leading geospatial company in the Middle East and Africa. Founded in 1974 in Lebanon, MAPS is known as the company that has brought to the Middle East the latest state-of-the-art technologies in airborne and satellite imaging, ground based collection systems and customized GIS solutions. MAPS sarl serves all land-use and natural resource industries in the region.
MAPSGEO along with its aerial photography partners who own various type of aerial survey aircrafts, are equipped with up-to-date digital aerial camera having various resolutions to meet all kind of digital mapping project requirements.
For more detailed information about MapsGEO services and products, kindly visit https://mapsgeo.com/
Geolantis
---
GEOLANTIS, located in the south of Austria develops modern future oriented software solutions. We focus on mobile location-based applications for mapping / surveying and asset management.
With our products, you can optimize your work processes, the mobile data collection and data analysis. Optimize hard daily work of your employees through the use of modern products. Create yourself a clear, measurable financial benefit.
---
vGIS is an innovative augmented reality visualization platform for GIS data, geographic information system (GIS) which is a framework for gathering, managing, and analyzing data used by 15+ major industries globally. Our product portfolio includes a visual GIS platform and an array of custom mixed reality applications designed for Microsoft HoloLens.
Nova
---
Nova is a leading provider of cutting-edge technologies and services, offering scalable solutions for a wide spectrum of businesses and industries. Founded by a group of geogeeks who spent their life working in the Kuwaiti GIS market. They believe in what they do and are determined to make a difference to your business, your career and to your world. Join us to make this difference together. Get in touch today to learn more.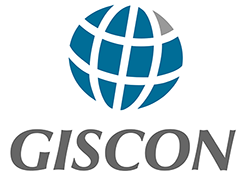 GISCON
---
GISCON Middle East W.L.L. in Kuwait City, Kuwait, offers GIS consulting services and custom solutions that best fit the international working environment and utilizes the skills and experience of all GISCON competence centers in Germany to support our customers in the Arab countries and Europe. Our main focus is to help our customers to identify and realize efficient and cost-effective solutions for their GIS-related problems.
Arab Company
For Engineering Application And Planning Surveying
---